The Dr. Bernard HEUVELMANS

Born in Havre October 10th, 1916, of a Belgian father and a Dutch mother.
Made general studies at the Jesuits.
He crosses a doctorate of zoology, then becomes scientific consultant of Hergé. He informs him about the effects of the weightlessness and pulls it gags (the whisky of Captain Hadock which flies off the handle in " We walked on the moon "; The saving eclipse of sun in " The temple of the sun " and well on the Yeti of " Tintin in the Tibet ".
After studies and researches, " Kraken and the colossal Octopus .1958, then " The big snake, the zoological riddle and its solution " .1965.
In 1968, he witnesses a frozen corpse of a man strange, hairy and showing for him all the essential lines of the Neanderthal man. After multiple new developments, the invaluable corpse disappeared mysteriously.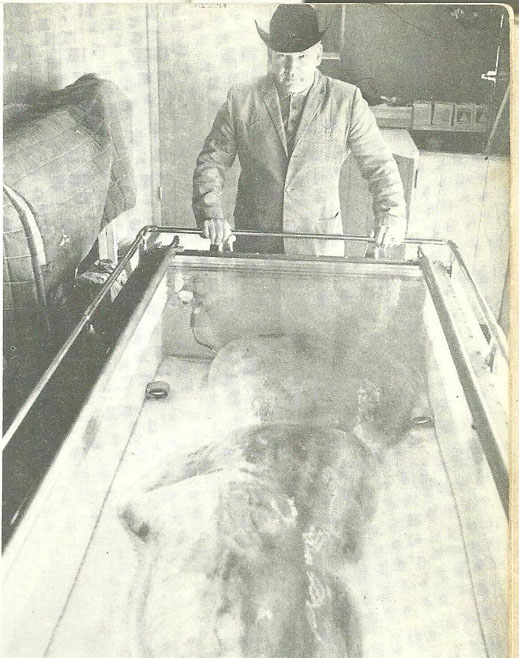 Of this affair, these wounds, he takes out a book " The Neanderthal man is always alive " with the Professor Boris P.Porchnev in 1974.
In 1980, " The last dragons of Africa " .1978; then " human Animals of Africa ".
He establishes and becomes President of International Society of Crypto zoology.

He is converted to the Buddhism and in 1999 confides all his archives to the Cantonal Museum of Zoology of Lausane.

He dies on August 24th, 2001.
According to the extracts of the accounts depiction of the Troglodyte General assemblies of the Association.
Isabel.R.M./Claire.G./Jordi.M./Marie-Anne.M./Andrès.M./Espérance.M.